ABOUT MODEST COMMUNITY SERVICES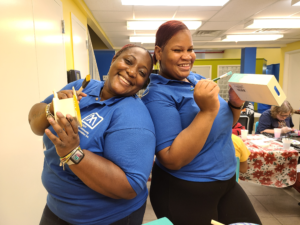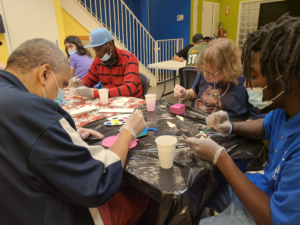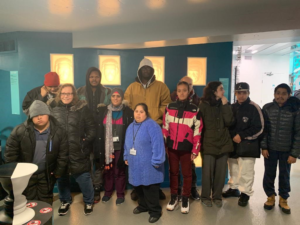 Modest Community Services values its ability to provide appropriate support and quality services to the individuals with autism, and intellectual/developmental disabilities and their families.  
At Modest Community Services, our mission is to provide a variety of person-centered services and support to help individuals with autism, intellectual and developmental disabilities gain independence, integrate into the community, and live fulfilling lives. To achieve this, we offer day habilitation as well as community habilitation, vocational skills, internship opportunities, residential services, recreational activities, and referral services.
Modest Community Services is located in the borough of Staten Island, New York. We were approved in 2004 by the New York State Office of Mental Retardation and Developmental Disabilities (OMRDD) to provide appropriate support and services to individuals with developmental disabilities of all ages and their families. Effective July 13, 2010, OMRDD officially became the New York State Office for People with Developmental Disabilities (OPWDD).
​Since its inception, Modest has developed a wide range of services to address the needs of individuals with developmental disabilities.
​2005 – Modest started providing services by opening its first two Individual Support Service residences (ISS), for individuals who preferred this kind of living arrangements. These residences provide individualized support and services on a less-than-round-the-clock basis.
​2006 – Modest started providing Medicaid Service Coordination (MSC). This service assists individuals with developmental disabilities in gaining access to federally approved Home and Community-Based Services-Waiver (HCBS).
​2009 – Modest opened its first 24 hour supervised Individualized Residential Alternative (IRA) and its first 1-to-24-hour supportive Individualized Residential Alternative (IRA). In the summer of that same year, Modest opened its first Options for People Through Services (OPTS) Blended Day Program. This program provides Day Habilitation and Pre-vocational services. These blended services enhance individuals' opportunities for meaningful employment.
​2010 – Modest opened its first two ("PORTAL") residences. These residences accommodate the needs of three individuals with mild or moderate special needs with support and services to live independently. Later in the year, they opened their first Day Habilitation without Walls Program. This service allows an individual to interact and become part of their community through trips, shopping, internships etc.
​2017– Modest opened its second 24-hour supervised IRA to provide services for two individuals to meet their needs
Dr. Samuel Osho – Executive Director
Dr. Samuel Osho is a health care professional with over twenty years of experience in the field of helping others. He started as a Registered Professional Nurse at Riverview Medical Center in Red Bank during the Fall of 1998. In the Spring of 2000, Dr. Osho continued his profession at the NYS Office of Mental Health where he worked as a Psychiatric Nurse at Kingsboro Psychiatric Center and South Beach Psychiatric Center. In the Summer 2017, he became a Nurse Administrator at NYS Office of Mental Health. In 2004, Dr. Osho assumed the role of Executive Director of Modest Community Services.  
In May of 2015, Dr. Osho earned a Doctoral Degree in Nursing Practice from Rutgers University-The State University of New Jersey. He is also licensed In New York as a Nurse Practitioner in Psychiatry by the New York State Department of Education. Dr. Osho is also a member of The Nurse Practitioner Association in New York State.
Dr. Samuel Osho is a strong believer in the power of positive thinking in the workplace. At Modest Community Services, he continually develops internal wellness campaigns to assist the participants and staff with effective mental health techniques. Dr. Osho enjoys long evening walks and reading positive uplifting stories in his leisure time.